INTEGRATED SERVICES IN YOUR HOME
AFFORDABLE OF 1,2 AND 3 BEDROOMS DORMITORIOS

SPA & SPORTS
HEATED AND OUTDOOR POOLS, SAUNA, JACUZZI, TURKISH BATHROOM, GYM, HAIRDRESSER.

HIGH SECURITY
ANTI-THEFT ALARMS, FIRE, MEDICAL EMERGENCIES AND SURVEILLANCE CAMERAS

SECURITY &
SURVEILLANCE

ATTENTION
CUSTOMIZED

WIDE AREAS
LANDSCAPED

RESTAURANT & BAR
We are what we eat.
Forum Mare Nostrum offers delicious and varied meals, reflecting Mediterranean gastronomy, always personalized to the needs of our residents.
A space, with an approximate capacity of 280 seats, where you can enjoy delicious and healthy menus and go out, if you wish, to our large south-facing terrace. Or be in our living room, where you can read, play or watch television.
Letter.
Daily menu with different options.
Home service.
WIFI zone.
Open to residents and non-residents
Approximate capacity of 280 seats.
Banquets: parties, celebrations, etc.
Menu with different options of international cuisine.
Large terrace facing south
 Living room
Television and daily press in different languages.
Cafe service.
Assembly hall with capacity for 500 people.

Organization of Concerts, Theatre; Projections, Conferences, Meetings, Parties, Birthdays, Celebrations of all kinds, etc.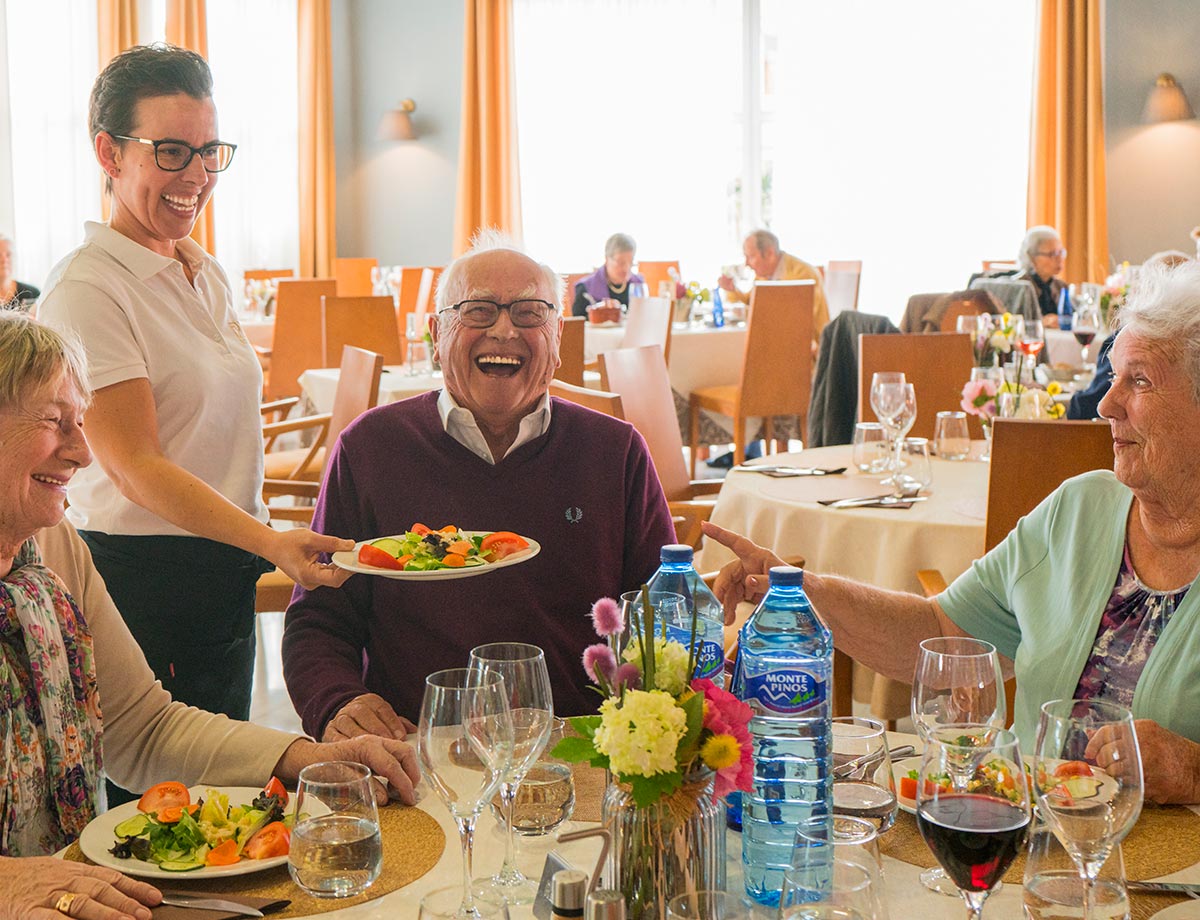 HEALTH
Choosing Fórum Mare Nostrum means gaining quality of life.
Doctor's office
Free medical consultation
Three days a week
Specialties: Sporadic offices of different specialties (physiotherapist, oculists, podiatry, aesthetics, etc.)
Medical office (free).
Localized emergency service (24 hours).
Home medical visits.
Surveillance of patients by alarm chain (optional).
Daily telephone control (for single people).
Alarm buttons in homes for medical emergencies.
Complementary medical services: physiotherapy, acupuncture and podiatry.
Processing of hospitalizations; transfers; monitoring of patients admitted to clinics.
Management and processing of medical insurance.
Preventive treatment plans: vaccinations, Hearing Health Campaign, Optics and Orthopedics.
Monitoring of special diets.
Sanitary control of our residential.
Preparation, control and monitoring of medical records of residents.
Accompaniment services to health centers (optional).
Dermatology
Internal and Predictive Medicine
Phsychiatry
Physhiotherapy
Chiropody
Dietetics and Nutrition
Cosmetics and Body treatments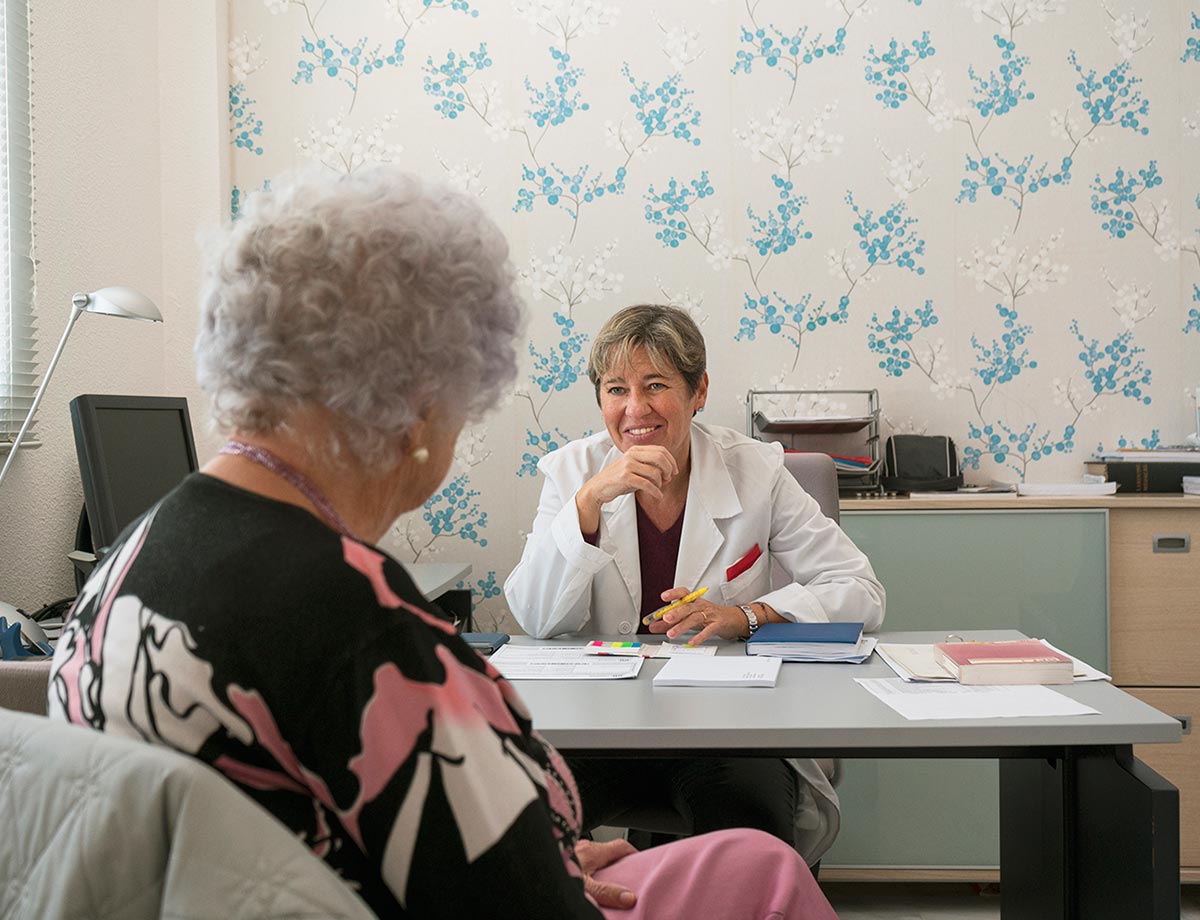 SECURITY
We work for you, so you just worry about what really matters.
Night guard, 24-hour reception, total residential closure and surveillance, CCTV cameras.
The ideal complement to security is made of armored doors with 3 triple steel bar locks and a security key, the access door to the apartment block count with intercom, and also the possibility of security glass.
At the reception always will be a person who will answer your questions 24 hours a day, 365 days.
Night rounds are held throughout the residential complex to ensure the safety of all spaces.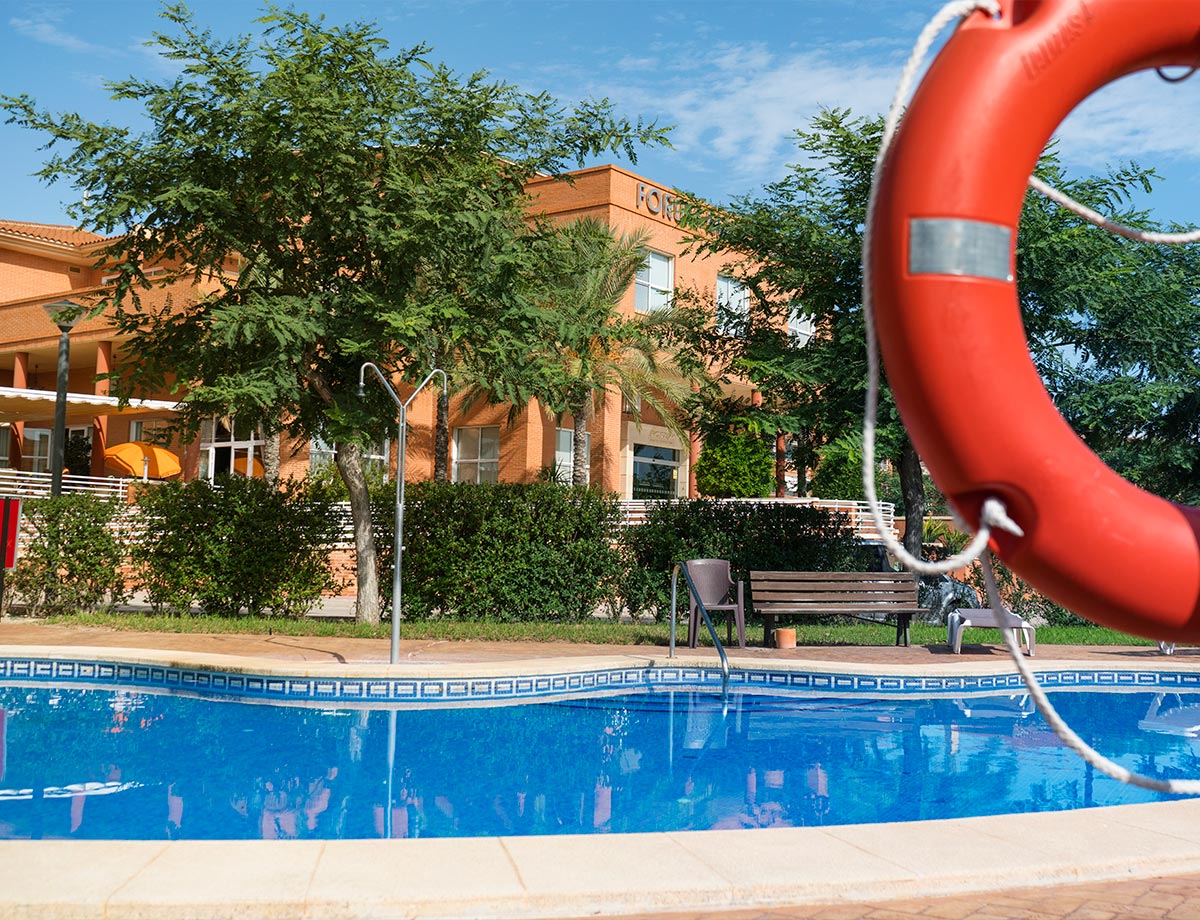 BEAUTY CENTER
Feel good about yourself, both inside and out.
Personalized advice from our stylists who take care of your hair with products of recognized quality.
Our advanced body treatments, with mud, algae, sliming equipment and latest generation products will help you achieve maximum effectiveness in slimming treatments.
We take care of your beauty by applying the most advanced products, equipments and techniques at your fingertips. Choose from our extensive range of treatments to keep your skin healthy.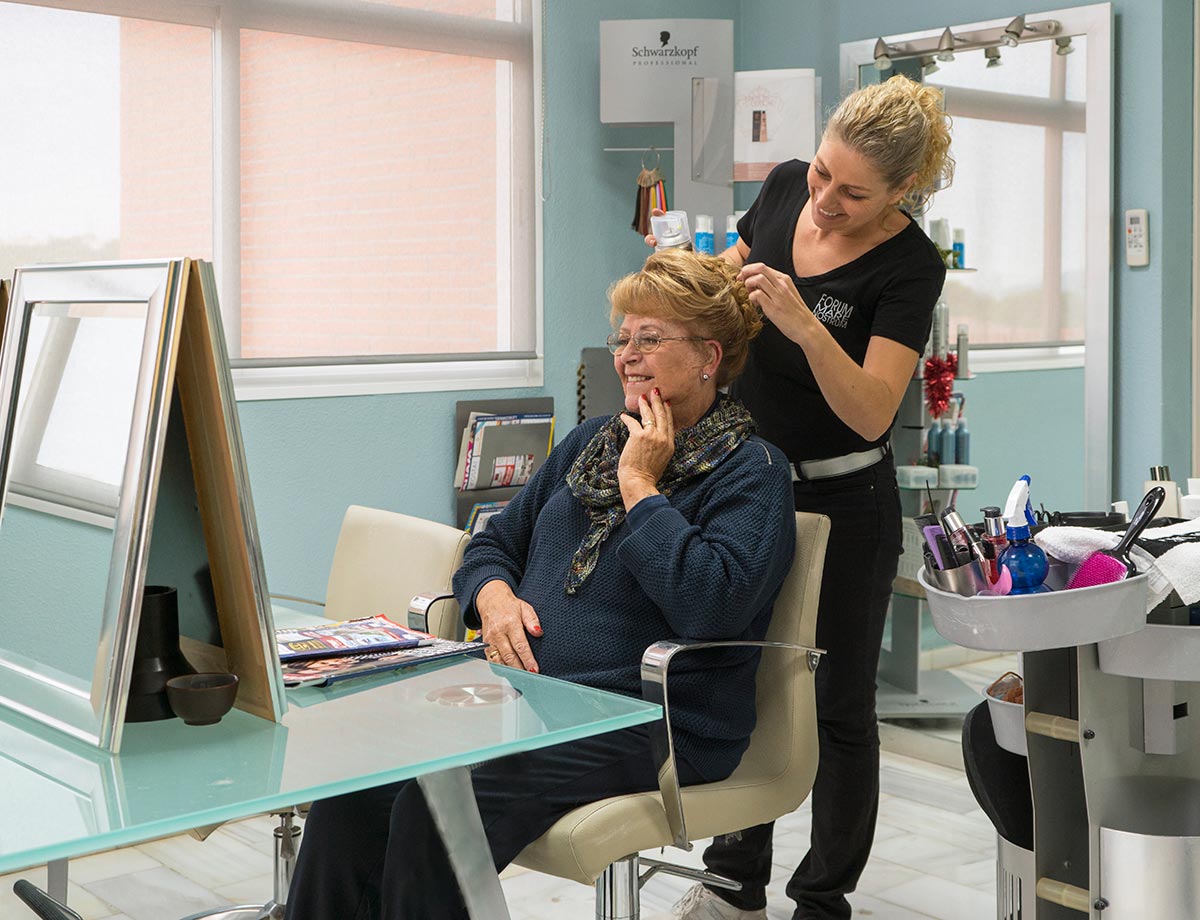 ENTERTAINMENT
Retired, but not inactive.
Share unique experiences with a multinational community and continue to enjoy world-class social and cultural activities throughout the Costa Blanca.
Our residents, in addition to the workshops held at Forum, have cultural activities and festivals, in which Spanish and local culture are made known with events such as:
Concerts and live music
Exhibitions.
Food festivals.
Traditional activities.
Contests.
Fallas and Bonfires of San Juan.
San Fermines.
Craft and solidarity markets.
Choir of the "Canticorum" complex.
Conferences on health, economy, security and local activities.
Learn about this year's activities