One of the reasons why our residents choose our residential community is because they like to have an active and healthy lifestyle. To this end, we have a series of facilities where they can exercise, with all the possible comforts. In addition, they have the freedom to decide which exercises they like best or which are best suited to their physical conditions. In this post we are going to talk about ur residents' favourite fitness activities at Forum Mare Nostrum. Of course, if you are going to make a significant change in your exercise routine, we recommend that you consult your doctor
By choosing Forum Mare Nostrum, you can improve your quality of life.
Before we start, we would like to say that if you want to start a new stage in your life with freedom, security and independence, but with an enviable microclimate on the Costa Blanca. Don't hesitate to contact our team, in the way you prefer, either by: telephone, web or face-to-face visit to the Forum!
Morning walks to Alfaz del Pi
There is no need to do sport as such, the most important thing is to lead an active life in which exercise is part of our habits. Morning walks are one of the favourite and most relaxing moments for our residents. Besides being a very effective way to activate the body from the first hour of the morning, either alone or accompanied.
This is possible thanks to the location of the complex because you are close to nature and the mountains, but at the same time you are also very close to Alfaz del Pi. In this way, you can reach the centre of the village in about 10-15 minutes and have access to all the services it offers, whether it be supermarkets, pharmacies, bars, shops…
Minigolf and pétanque: Two very fun ways of playing sport in the open air.
Even more so with the situation we are living with the Covid-19 pandemic. At Forum Mare Nostrum we take measures to maintain the health of our residents. We advise that whenever possible, physical exercise should be done outdoors. For this reason, we have spaces where you can play, alone or accompanied, petanque or mini-golf.  These sports do not require a great deal of energy and physical power, but instead, if necessary, aim and precision. You can have the opportunity to play games and small tournaments with a varied and welcoming international community.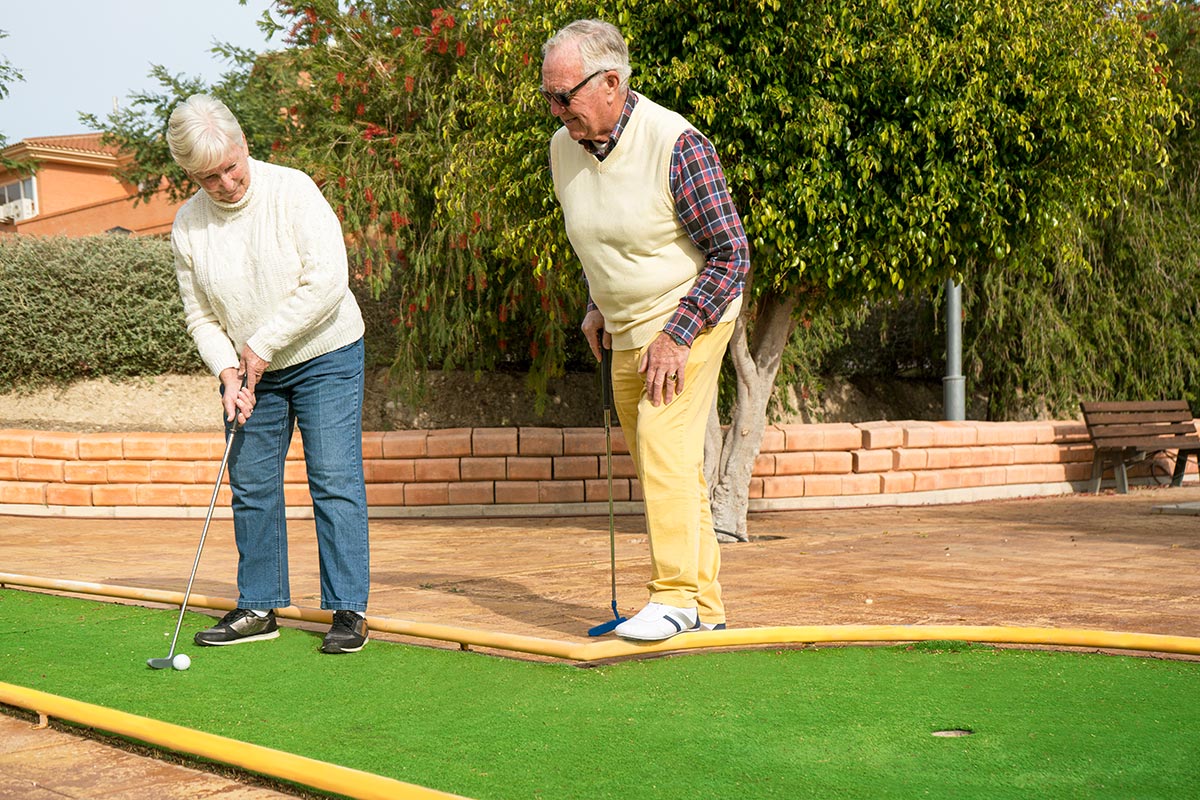 Dance: an ally to lose weight and improve our mood.
As you know dance has numerous benefits for the body such as: strengthening the heart, increasing memory, flexibility, strength and endurance of our body. But it is also beneficial for the mind because it reduces stress, improves self-esteem or helps you connect with yourself and others. At Forum Mare Nostrum we know that our residents love to dance and have fun with their partners and friends. That's why we organize different types of dance classes once a week and you can also learn other disciplines such as Line Dance.
Swimming is very beneficial for your heart.
Swimming is the best sport you can do to improve your blood pressure and reduce any discomfort, back and joint pain you may have. Residents can choose to do this sport outdoors, with the various pools located throughout the residential complex. But if they prefer, they can swim all year round in the heated pool we have in the central building. However, if neither of these options is suitable for you, we also offer guided lessons, twice a week, at Aquafitnes where you can get in shape with the best trainers.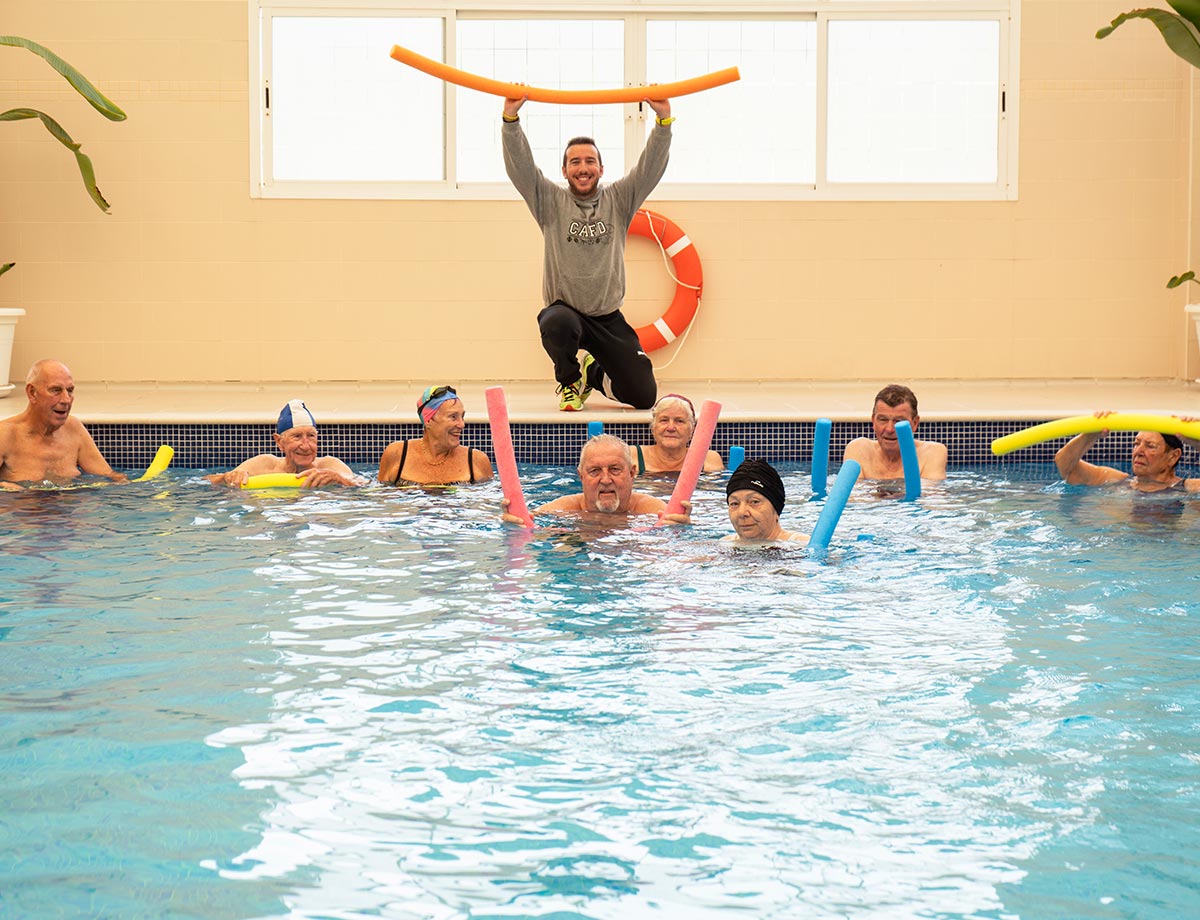 Guided classes to take care of body and mind
At Forum Mare Nostrum we know how important it is to take care of the body as well as the mind. That is why we have a wide variety of classes such as Yoga, Pilates, Body Spam and Body Dance, which are led by a trainer and held twice a week. If you want to get into this active and healthy lifestyle, we recommend that you talk to our instructors so that they can advise you on the best way to get into this world.
Gym
If you are not convinced by the above mentioned activities or on the contrary, you want to complement exercises. You always have the possibility to do sport with machines and treadmill, in our gym. Recently, it has been refurbished and adapted so that you can use it at the time of day that best suits your routine.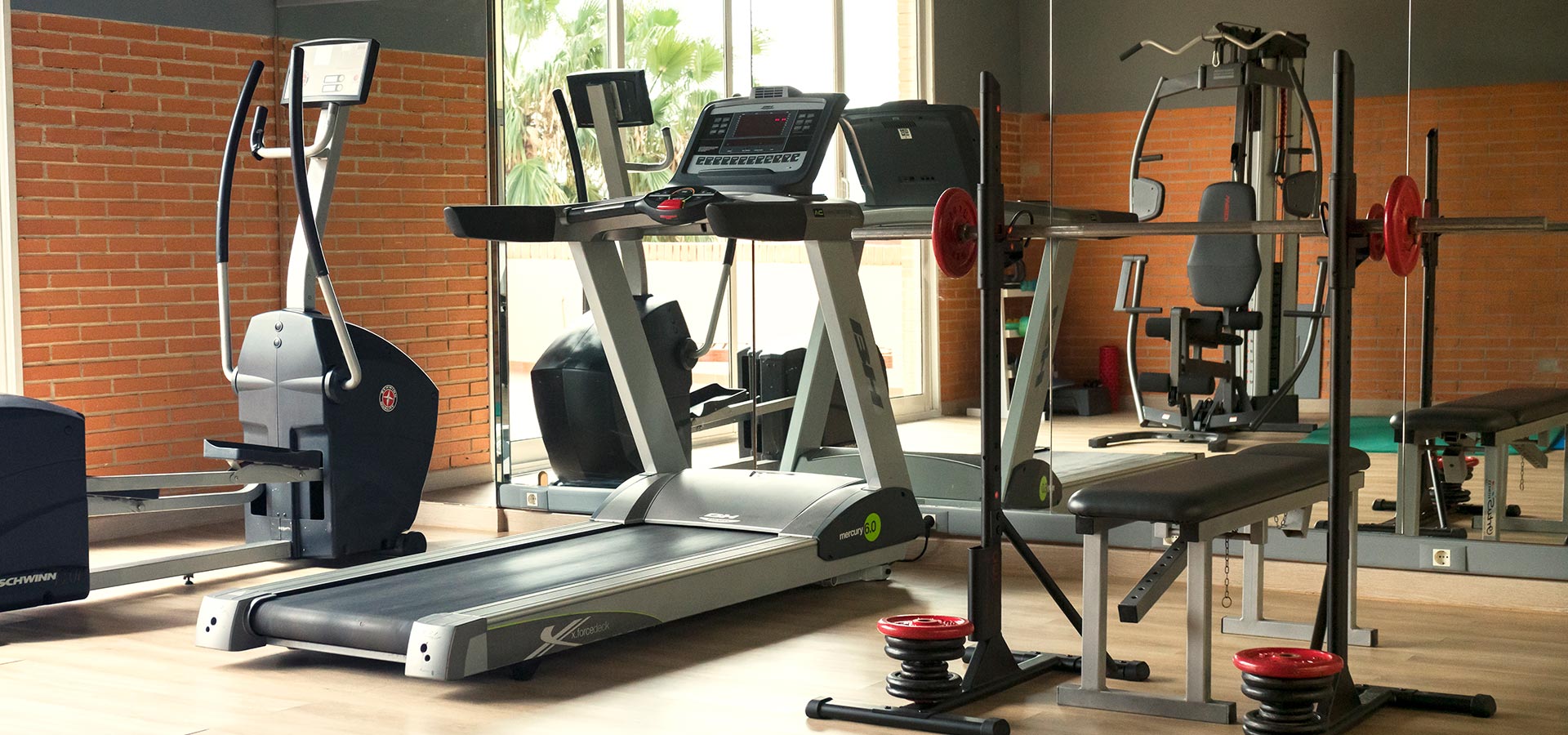 These are Our residents' favourite fitness activities. In conclusion, we would like to say that our team is delighted to have such an active and diverse community so we continue to work to offer the best cultural, sporting and leisure services.